What's the Real Problem
Commitment. The more you avoid the word, the worse it gets. Weight loss for a lot of people could be very beneficial. The problem doesn't even really come down to fear either. If you and a buddy were running on a hiking trail and a bear came out and ate your buddy in front of you, you would know true fear.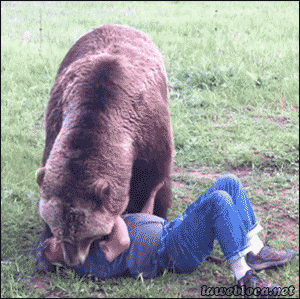 On the other hand not committing fully to a weight loss program is more about lack of faith in yourself. Let's look at things you can do to shut the "escape if I think I'm going to fail door."
Some Possible Solutions
The first possible solution is to find a person you really care about and think needs this more than you do. This way you're committing to help someone else reach their goals. It's harder to back out on helping them than it is to quit when it's just you. There's an emotional tie that makes you feel like you're really letting that person down.
Another possible solution is to sign the contract! I know gym contracts have always been viewed as negative but I think in a shorter term form they're very helpful. Let me explain why. First I would like to say I'm not condoning 2 and 3-year contracts that require hiring the mafia to get you out of them. That's just too long. But a 3-12 month contract makes you at least financially commit. It's harder to quit when you know you are spending money whether you show up or not. It's similar to a trick I used a few years ago on one of my kids who kept getting out of bed to get into ours. We bought a bunk bed which he thought was really cool. I knew that having to crawl down that ladder when he was super tired was going to be just enough work to prevent him from being in our room. It worked. It's the same as not bringing ice cream into the house. If you have to get out when it's cold and dark and drive down the street to get it you're less likely to do it. If that doesn't slow you down at all then you don't have commitment issues you're just committed to the wrong things.:) Which is a whole other blog post.
Not the Solution
You heard the definition of crazy is to do the same thing over and over and expect to get a different result. Why then would joining a program by yourself with very little financial ramifications work if it hasn't worked the last 5 times you did it?
A lot of times the human psyche needs to be manipulated because most of us default to easy and comfortable. SO, make it uncomfortable to quit on yourself. Get a partner, get in a group or invest some more money in your health. Oh and try not get eaten by a bear when you're out on a trail with your partner;)